International transport often involves multi-day journeys. This ensures that, in accordance with the Collective Labor Agreement for Professional Goods Transport, various allowances apply in different situations. MobiScout provides automatic processing of these hours and allowances towards the salary advance. This way you know that you always pay the correct number of hours and allowances.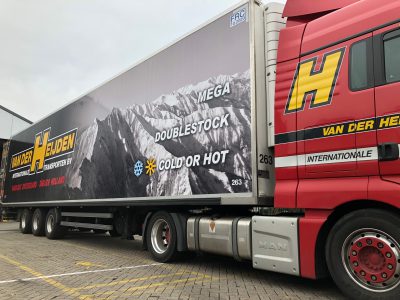 Van der Heijden Transport
Van der Heijden Transport uses MobiCoach mobile devices throughout Europe. Multi-day trips, overnight stays and crossings are also recorded within MobiScout, so Van der Heijden knows where they stand.
With distribution transport the driver arrives at different addresses to deliver goods. It is...
Read more
Flowers, plants, frozen food, vegetables, fruit; products that have to be transported refrigerated require...
Read more
The European Union, the Dutch government and in the collective agreement, rules are drawn...
Read more