The food transport is very laborious. Driving times, ETA, returnable goods, temperatures in the truck and sometimes also the provision of alarm codes when delivering branches for opening times must be taken into account. In short; a flexible fleet management system must be used for which the right information can be displayed or changed at the right time.
The following functionalities are widely used in food transport;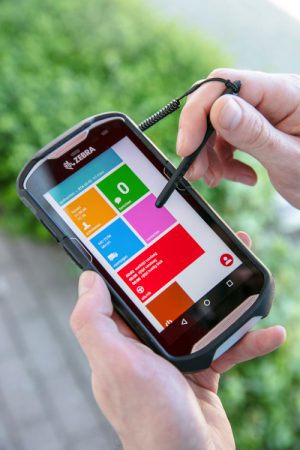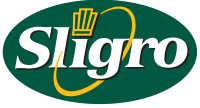 The trucks of Sligro Food Group have been equipped with fleet management systems from MobiCoach since 2008. Sligro started with the NavMaster on-board computer. A few years ago it was decided to switch from the robust on-board computer to mobile devices for drivers, planners and depot employees. All employees log in automatically by using NFC tags. All trucks and the status of shipments are followed realtime by planners. Drivers have access to their trips and orders, navigation software and digital packaging processing on a smartphone.
It is important for Sligro to be able to monitor exactly where the trucks are at that moment and what time the goods will be delivered. Planners make extensive use of MobiScout Suite and MobiScout Universal, allowing them to make precise estimates of the delivery times (ETA). Registering delivered and returned packaging is also an important point. Freight coupons are digitized, deliveries are signed online, packaging is filled in realtime per container, so that everything is registered. Finally, by having customers sign on the smartphone for receipt and return of packaging, paperless transport is within reach. In total, efficiency for Sligro is thus greatly increased throughout the entire logistics chain.
You'll probably find this interesting too
Food, flowers and more.. Transport with delicate products where temperature is important. Nobody wants...
Read more