Strict legislation and regulations apply to livestock transport, both from the Netherlands and the EU. The correct temperature in the trucks, the animals must be able to eat, drink and rest during transport. Strict inspections from the NVWA also apply to livestock transporters. It is all the more important for them to be able to estimate when a truck is at its destination, what the driving and rest times are and what the temperature is in the truck.
W. Sleegers Int. Veetransport
International animal transport is provided at W. Sleegers. The welfare of the animals and the HACCP guidelines are very important to them. To guarantee quality, the temperature, whether the doors are open or closed, and driving and rest times must be constantly monitored. For this they use a MobiCoach fleet management solution with a design for temperature monitoring. Via RFID tags, this data is continuously transmitted in real time via the NavMaster on-board computer to the home base. The software gives alarm messages when the desired values are deviated from. This allows for timely and adequate responses to any problems.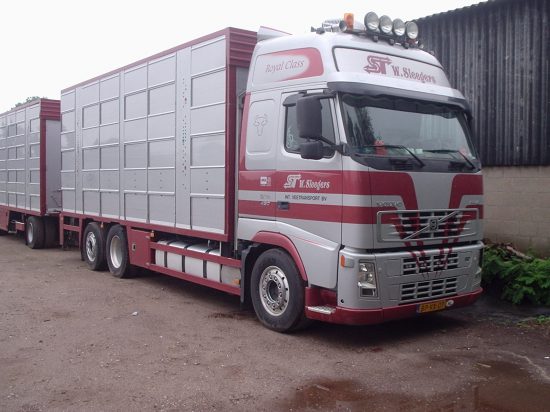 A fleetmanagementsystem for trucks makes sure that you've got the latest information about your...
Read more