The CMR is an international convention for cross-border transport, or for domestic transport as part of an international transport. A number of countries are currently also accepting the electronic protocol instead of the conventional waybill, making electronic exchange easier.
MobiCoach is one of the first fleet management providers who digitalized the CMR. MobiCoach has made this link with systems where shipping documents can be submitted, exchanged, followed and signed digitally.
This ensures more efficiency and a costsaving for your transport. Are you interested in the digital e-CMR? Then contact us!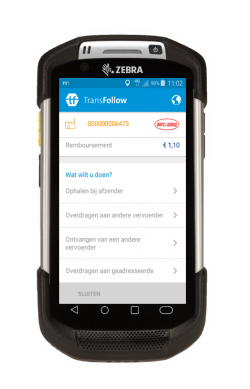 The MobiScout Mobile app is accessible via smartphone and tablet with an Android operatingsystem....
Read More