Transporting sea containers is a large branch of transport in the area around the port of Rotterdam, but there are also many container transporters in other areas of the Netherlands. The containers often come from the port and are further transported to other cities within the Netherlands or Europe. These functionalities are often used by transporters of containers.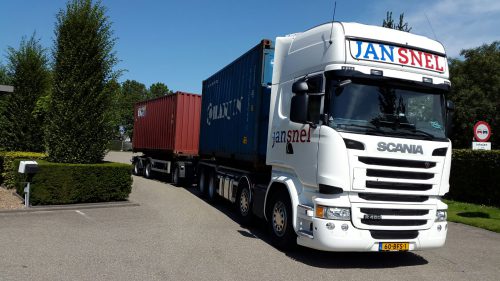 With distribution transport the driver arrives at different addresses to deliver goods. It is important to...
Read more
The MobiScout Mobile app is accessible via smartphone and tablet with an Android operatingsystem. This way,...
Read more
International transport often involves multi-day journeys. This ensures that, in accordance with the Collective Labor Agreement...
Read more