The right navigation, for example PTV Truck, in combination with a system that precisely monitors what the driving and rest times are. Nationally and internationally, MobiCoach cooperates on optimum delivery of exceptional goods.
Jan van Dam Machine Transport
Jan van Dam has been supplying customers with large machines on trucks for years. With the MobiCoach applications, he can easily monitor everything and save on costs. With a combination of black boxes and mobile devices, Jan van Dam's office knows everything about the vehicles, location, driving style and drivers.
Ideal for managing exceptional transport.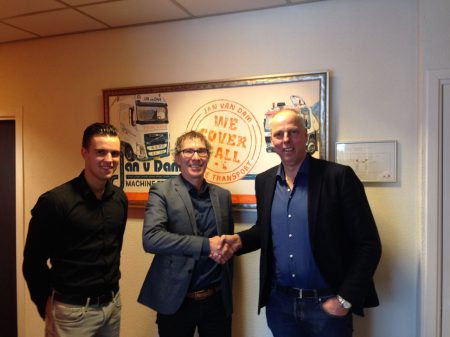 This might be interesting too
With distribution transport the driver arrives at different addresses to deliver goods. It is important to...
Read more
The MobiScout Mobile app is accessible via smartphone and tablet with an Android operatingsystem. This way,...
Read more
The European Union, the Dutch government and in the collective agreement, rules are drawn up that...
Read more