Transporting freight for various customers within various trips, door-to-door. From container cargo to loose pallet cargo, groupage carriers mainly drive for many different customers. This makes it important to know exactly how long a driver has been working on a trip for a client.
Berser Group has been a trusted name in Rotterdam and the surrounding area for years. With a large container trucking division, several groupage loads to the United Kingdom every day and countless departures to other destinations in Europe, the family business knows better than anyone how important it is to be able to meet the wishes of the customer. The MobiScout Mobile apps ensure more efficient order processing and greater flexibility among drivers and charters for the Berser Group.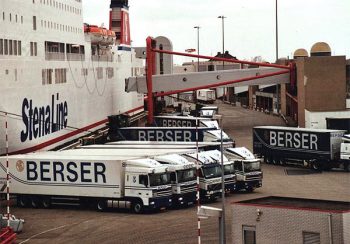 This might be interesting for you too
With distribution transport the driver arrives at different addresses to deliver goods. It is...
Read more
The MobiScout Mobile app is accessible via smartphone and tablet with an Android operatingsystem....
Read more
A fleetmanagementsystem for trucks makes sure that you've got the latest information about your...
Read more